Sometimes I had the cravings for 'high class fruits'. Ever since I missed the peach season last year, I had been having this craving to eat ALL the expensive imported fruits. Its like a post syndrome thingy.
I think everybody knows how ridiculously expensive the melon in Meidi-yi cost. Its $89bucks! However, I would love to try it someday. There are alot of expensive fruits there, I just bought the 20bucks strawberries months back and its Sweeeeet! Winter is the strawberry season in Japan thus they had loads of imported strawberries. Nice, big,red and juicy!
Right now, its probably the orange and apple season. I saw tons of apples, giant one, red, pink, yellow, green... I almost thought I saw a pear. The most expensive one cost bout 18bucks for 1. I got myself the cheapest apple which is yellow in color. I guess the price depends on where it's harvest.I bought the Ohrin apple... 王林(りんご) Haha. And its not very cheap lah. It's $2.90 for 1 ok....
This is how it looks like: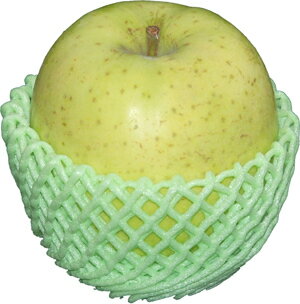 Green with freckle like thingy on it. Smells nice~ I shall eat it tomorrow.
I wonder when is the next momo season! PEACHES! My favourite...this time I'm definately going to buy it even though it cost a bomb. Then, I can live with no regrets!