I was bored at home today. Luckily no assignments due this week! So I went out for some small shopping at Far East Plaza. Met a freaky cab driver...nowadays I keep meeting weird drivers. Damn bad luck.


All the spring/summer clothes are on sale now. I tried to control myself for impulsive buys cos those clothes are sure to go outdated very soon!!! I wanted to get that stripey long dress that comes with a short tee. Then I saw this girl wearing it today. The exact piece...that gave me 2nd thoughts in buying that. How come it doesnt look that flattering?? And shes not even fat... I think it will look ridiculous on me.
Bought a white long skirt and a pink chiffon top today. Yes, its the spring look again. I cant get enough la! And I ordered this monster furry tail online. I recalled the furry tail I saw in Shibuya last time.... If I dont buy it now I will cry~ So, I got it this year~! Expensive..so dont ask!
Then, evening I went to Liang court and met my bro dinner before heading home. Bought the latest Popsister issue and a book! Its a compilation of the places mentioned in Haruki Murakami's books. This girl went to those places in Tokyo and took pictures of them. Those pictures comes with nice writings, captions and thoughts of her. Damn cool...I like this kind of relaxing book. Full of nostalgic memories.........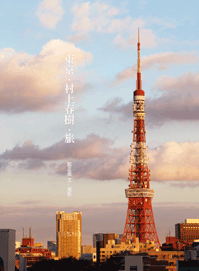 Recently I was surfing around on youtube and saw this video on how to remove blackheads and whiteheads on the nose by using toothpaste and salt!!! I tried that and it works~! Shall post the video!! Amazing~ And the guy's funny~
Bye